The Era of Digital Signage
Posted on 15/02/2023
Powerful and attractive marketing is the key to success for all products. Being in an era of digital technology we need to improve our ideas and thoughts to make sure that it reaches customer at the right time and at mainly at the right place.
Marketing products through magazines and television which were once popular have now developed to the next stage of advertising their brands and products. People are always on the run and keeping them updated about the latest updates has become mandatory. Digital Signage is mainly designed for visual merchandising all through the day, be it indoor or outdoor.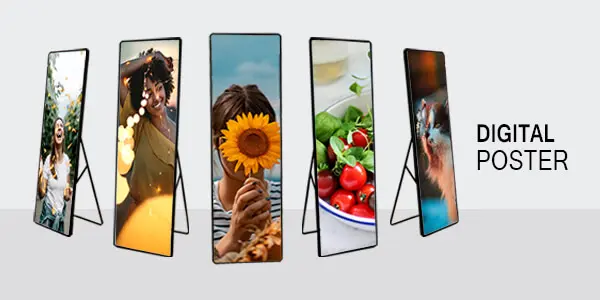 Though the product name may raise an eyebrow of any common man, they would sure click their tongue when they get a view of it because of its usage in every social places especially the malls, retail shops, theatres, airports etc.
The main intension and purpose of the signage is to catch the customer's attention at any point of time by displaying their brand of products in a nick of time. It serves the purpose similar to how you view a series of images of a product in an online store.
KM Technologies provides digital signage from the famous brands that are built with the intension to fulfil the exact need of marketing in all sectors. Operating 24/7 with inbuilt speakers and Wi-Fi, with visually appealing crystal clear resolution and water resistant are some of the outstanding features for anyone to select the digital signage.

Standalone Signage Display, Outdoor Digital Signage Display, Self-ordering Kiosk, Digital Signage touch screen Kiosk, Indoor cost-effective dual side floor Kiosk, Indoor Stretched Screen Display, Indoor floor stand displays and Commercial Signage Display are on the move and are available at KM Technologies updating with the trending market products.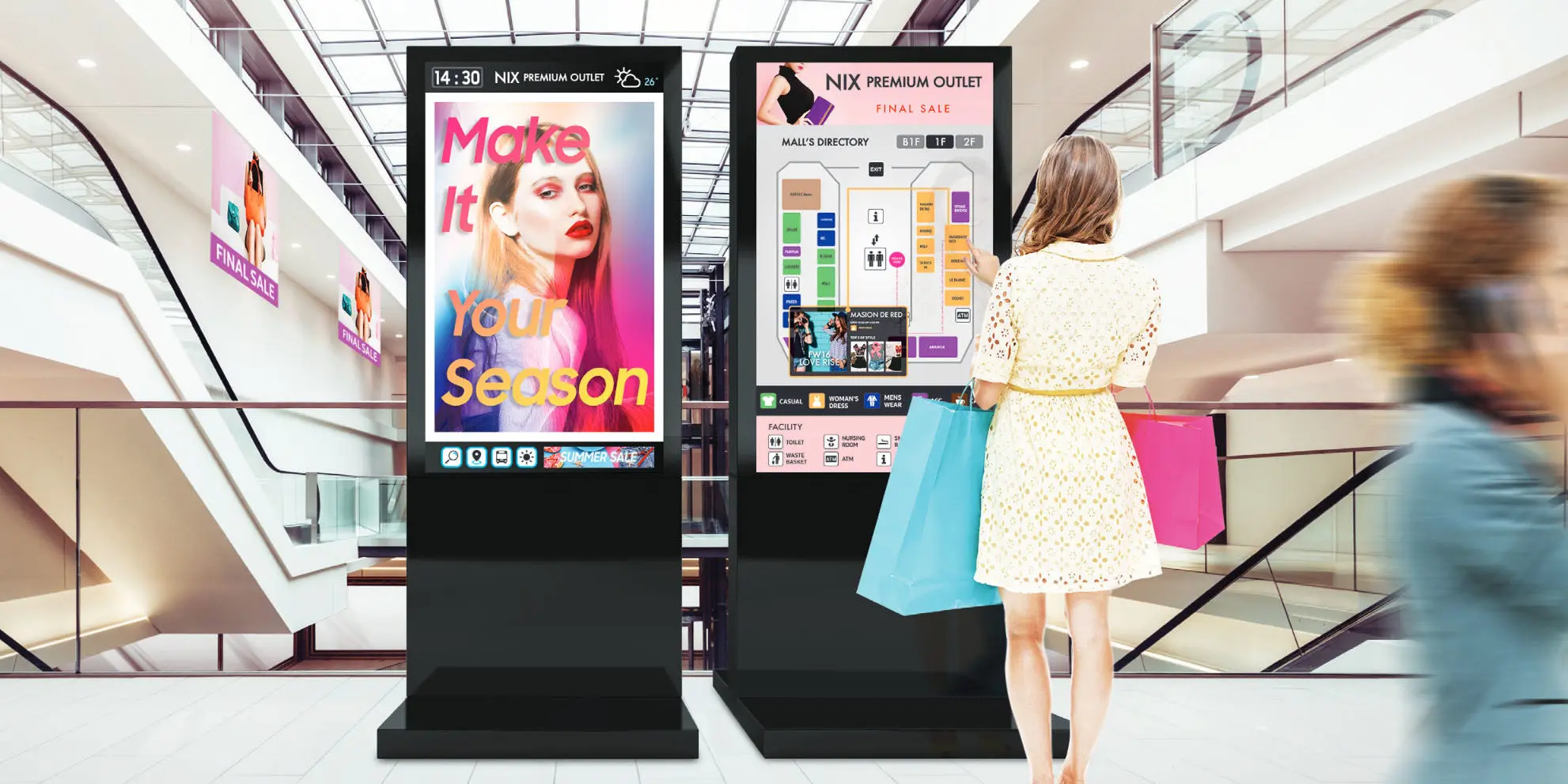 Symmetrical slim bezel designs with UHD display with web browsing facility are the few key features that any businessmen, Hotels & Restaurants and Healthcare would focus on. On the whole any retailer, beauty spas, hospitals, restaurants etc. can opt this to promote their latest offers of products with this modern eye catching digital display.
For more please mail to marcom@kmtech.in
Back to All Blogs